Are you missing multiple teeth? Do you want to close gaps in your smile? A dental bridge can help. This restorative dental treatment replaces two or more consecutive missing teeth. The dentists at Main Line Family Dentistry provide dental bridge treatment to patients in Bryn Mawr, PA. Dental bridges are one of the best options for patients with lost permanent teeth. Bridges restore the aesthetics of the smile and allow patients to eat and speak comfortably.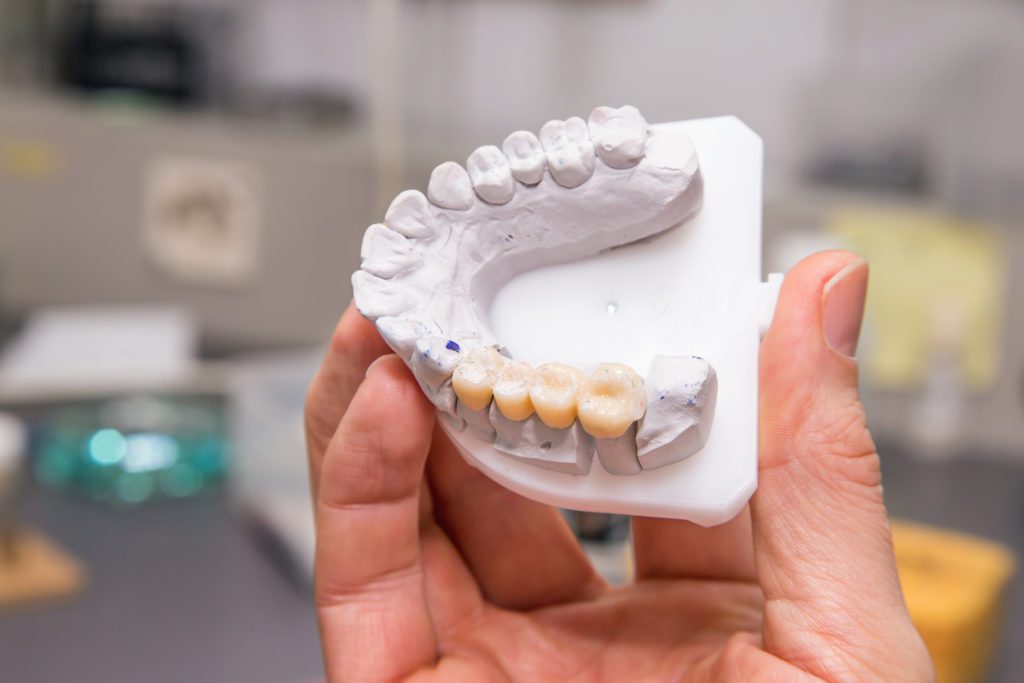 Benefits of Dental Bridge Treatment in Bryn Mawr, PA
There are many advantages to dental bridges. Dental bridges may be used to:
Fill gaps left by missing teeth
Prevent facial sagging
Restore the aesthetics of the smile
Prevent overcrowding and drifting teeth
Restore the ability to chew and speak
With dental bridges, patients can prevent problems caused by multiple lost permanent teeth. Replacing missing teeth improves the look and overall health of your smile.
Traditional vs. Implant Bridges
To attach traditional bridges, we numb the teeth and prepare the anchor teeth. We remove a portion of the enamel to prepare the teeth for the dental crowns. Then, we take impressions of the teeth. We send these impressions to a dental lab to fabricate the dental bridge and crowns. Additionally, we attach a temporary bridge while the permanent bridge is made. Once complete, we will attach the dental bridge and crown. We may take time to temporarily attach the bridge and then permanently attach the prosthetic later.
For an implant-supported bridge, we need to ensure that patients have enough bone tissue to support their implants. Then, an oral surgeon places the implants beneath the gum tissue. Over a period of three to six months, the implant posts fuse with the jaw bone tissue. Then, once the implants are healed, we attach the permanent dental bridge.
Request a Dental Consultation
Do you want to replace your lost teeth? Call Main Line Family Dentistry for bridge treatment at 610.601.2978. Feel free to schedule a dental appointment with our team on our website. Please let our team know if you have further questions and we will be happy to assist you.