Do you have damaged or discolored tooth enamel? Ask us about a dental crown. Dental crowns can treat broken and fractured teeth, broken fillings, and decayed teeth. We can also cap off dental implants with crowns and strengthen weekend teeth after a root canal. At Main Line Family Dentistry, we offer dental crown treatment as a restorative dental option for patients in Bryn Mawr, PA.
Our team customizes dental crowns to fit the needs of each patient. Our crowns are made of porcelain ceramic which we color-match to blend in with other teeth in the mouth. Crowns are durable caps that withstand biting forces and look just like natural teeth.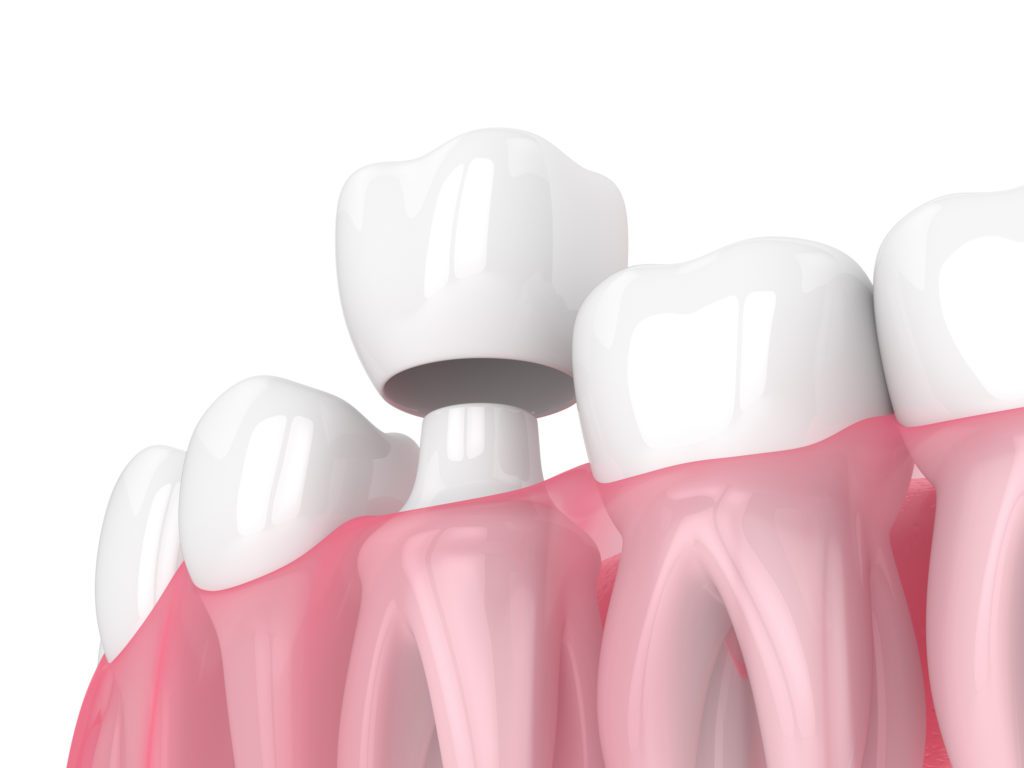 Dental Crown Treatment in Bryn Mawr, PA
Patients can receive dental crowns within two office visits. To begin treatment, we will take impressions of your teeth. We will also take a mold for a temporary crown. This crown is worn for two weeks while your crown is fabricated in a dental lab.
First, we will prepare the tooth by shaping the tooth's surface. This process does not damage the tooth but ensures that the crown fits appropriately. Then, we place the temporary tooth crown. Once the permanent crown is complete, we remove your temporary crown. Finally, we clean the tooth and carefully place your permanent crown. Our team makes sure that the crown feels comfortable and is the correct shape and shade.
Dental Crown FAQs
Do you want to know more about dental crown treatment? Discover more about crowns and similar treatments below:
Are dental crowns only for molars?
No, while traditional metal crowns are typically placed on the back molars, modern porcelain tooth crowns can replace any tooth in the mouth. In addition, we customize each crown to fit the size and shape of the specific tooth. Our team also color-matches crowns for a seamless end result.
Is the dental crown treatment painful?
Our office uses local anesthesia when we prepare and place your crowns. However, you still may feel some gum sensitivity or discomfort when we place your crowns. After we place your permanent crown, stick to a soft diet. This will help your crowns heal comfortably. You may also take pain medication for a smoother healing process.
What are inlays and onlays?
Inlays and onlays are similar to crowns. Because of this, they are also known as partial crowns. Inlays and onlays benefit patients with worn chewing surfaces. Inlays cover the area between the sides of the tooth or tooth cusps. Onlays fully cover the chewing surface of the teeth, including the tooth cusps. We offer inlays and onlays made of composite material.
Request a Dental Appointment
Do you want to address damaged or injured teeth? Contact our dental office for tooth crown treatment today at 610.601.2978. You can also schedule a dental consultation with our dentists on our website.
If you have any more questions about your treatment, let us know at your next dental appointment. We look forward to seeing you at your next dental visit.