At Main Line Family Dentistry, we seek to provide our patients with the highest quality dental care. We offer the latest tooth crowns, porcelain veneers, Invisalign, implant restorations, and teeth whitening treatments to our patients. Additionally, we provide all of your dental needs under one roof, from routine cleanings and examinations to smile makeovers. Our dental office utilizes the latest dental technology and techniques. Here you can learn more about our professional dentists, technology, and services in our Bryn Mawr, PA dental office.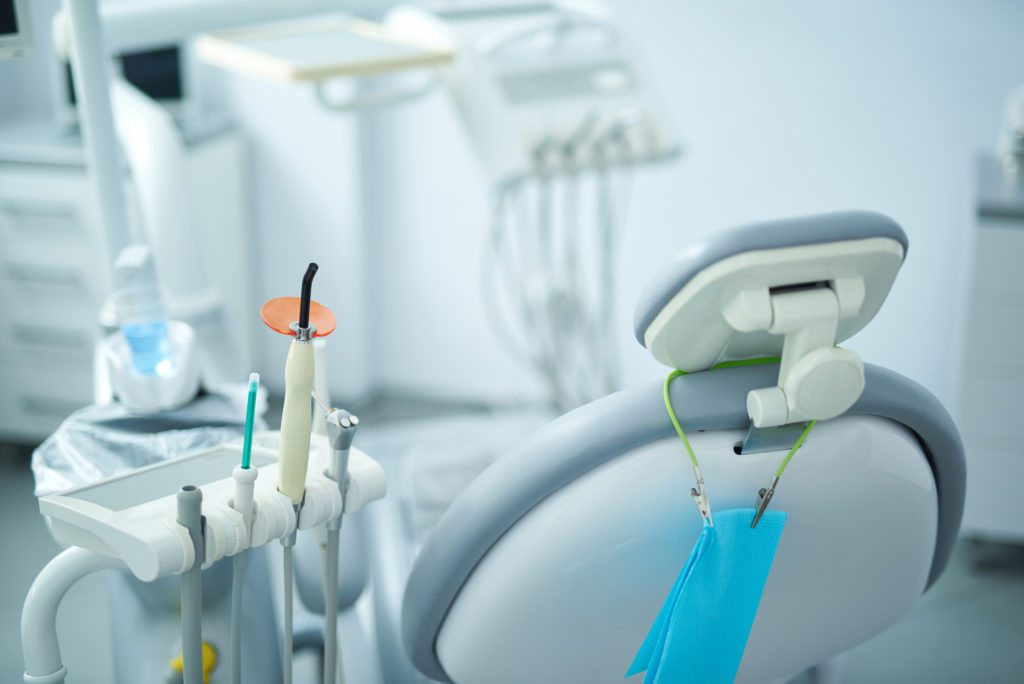 Our Professional Dental Team
Our dentists are Dr. Anthony M. Zalis, Dr. Brian Shepanski, Dr. Joseph Foote, and Dr. David Robbins. Dr. Zalis is a prosthodontist who optimizes the appearance and function of the teeth and the bite. Dr. Shepanski is a member of the American Dental Association, the Pennsylvania Dental Association, and the Chester/Delaware County Dental Society. He has continued his dental education to learn the latest in cosmetic and restorative care as well as orthodontics.
As a general dentist, Dr. Foote helps patients maintain the health and function of the smile. He also specializes in oral and maxillofacial surgery for patients with crooked teeth and bite disorders. Dr. Robbins provides smile makeovers to patines and high-quality restorative care with dental implants. Our dentists, hygienists, dental assistants, and office staff are all dedicated to professional, high-quality dental care.
Technology and Services in our Bryn Mawr Dental Office
Our dental office provides a variety of modern dental treatments and technology to efficiently treat our patients:
Digital X-rays
We use digital x-rays to get a clearer picture of our patient's smiles. Compared to traditional x-rays, digital x-rays emit 80 percent less radiation and are safer for patients and our team. With digital x-rays, our dentists can easily see the mouth's teeth, gums, and soft tissues to diagnose and treat patients quickly. Our dental team can also digitally save our patient's x-rays to create a dental record.
Dental Implants
Dental implants are titanium posts that an oral surgeon places in the mouth to replace missing teeth at the socket. A dental implant comprises a titanium post, an abutment, crown, bridge, or denture. Implants also provide strength and stability to dental restorations. As a result, patients can quickly eat and speak comfortably and naturally.
Teeth Whitening
We provide a customized take-home whitening treatment in our office. This treatment uses custom-made trays and high-quality whitening gel to enhance the smile. To create the custom trays, we take dental impressions of the teeth. Once complete, the whitening trays hold the whitening gel to treat each tooth evenly.
Invisalign
With Invisalign, patients can comfortably straighten their smiles. Invisalign is an orthodontic treatment that uses clear removable aligners to straighten teeth over time. Because the aligners are removable, patients can eat and brush their teeth without wires or brackets in the way. We recommend Invisalign for teenagers and adults who want to realign their teeth discreetly.
Porcelain Veneers
Dental veneers are thin porcelain ceramic shells that we bond to the front of the tooth enamel. Porcelain veneers cover gaps between teeth, stained teeth, crooked teeth, and other cosmetic imperfections. We color-match each dental veneer to blend in with the appearance of the natural smile. Additionally, we can restore the whole smile with veneers if orthodontics or whitening treatment is not viable.
Dental Crowns
Our tooth crowns are made of porcelain ceramic to cover damaged or weakened teeth fully. Dental crowns can cap off dental implants or provide further protection to teeth following a root canal. Unlike traditional metal crowns, our porcelain ceramic crowns appear and feel natural.
Request a Dental Consultation Today
Contact our dental office for treatment at 610.601.2978. You may also schedule a dental appointment with our dental team online. Please let us know if you have further questions or concerns for our dental team. We will always be glad to help you get the answers you need. Our office serves Bryn Mawr and Haverford, PA.